HavenZone IT Solutions
HavenZone Networking is a one-stop solution center for all of your IT needs for your business.
HavenZone offers Networking Products from leading manufacturers like Microsoft, Cisco and Linksys. The HavenZone products consist of hardware, software and years of networking experience. For everything from configuring a corporate network to implementing a VoIP solution, HavenZone has the understanding and the know how to bring your company up to the latest in industry standards as well as the latest in network security.
With many other services offered to help your company create a network that works for you, HavenZone is ready to bring your company up to the latest standards in networking and create an environment that makes working more streamlined.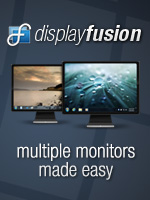 HavenZone can create a work environment that is perfect for mobile employees and telecommuters. Without the expense of gas and other commuting expenses, HavenZone can create a network environment that will allow you and your employees to work from any location as if they are sitting in the office.
Using the latest technologies, HavenZone will help your company evolve in the digital age! Helping your company be able to get more work done while cutting the bottom-line is the goal of HavenZone. With products and services offered by Advanced Voice Solutions, HavenZone can turn your work environment into a global environment.
More than just IT Consulting, HavenZone also offers full IT Outsourcing to local companies in New York City and Long Island New York. Many companies either cannot afford or justify a full-time IT Professional Employee. HavenZone provides your company with the IT Service you need to keep your business running smoothly.
HavenZone offers a wide range of IT Solutions...
Contact the HavenZone Sales Team to learn more...
Featured Services & Products