GRANDSTREAM WINS GOLD FOR UNIFIED COMMUNICATIONS INNOVATION AT 2014 GOLDEN BRIDGE AWARDS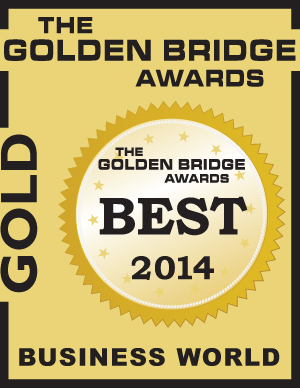 GXV3275 IP Video Phone for Android™ Recognized for Unified Voice, Video, Data and Mobility Communications
Grandstream Networks today announced it has earned a 2014 Golden Bridge Award recognizing the groundbreaking GXV3275 IP Video Phone for Android™ for its innovation in unified communications and leveraging the ecosystem of the Android platform and Google Play Store. Targeted to SMBs, enterprise, SOHO and mobile workers looking to increase productivity, the GXV3275 is a 3-in-1 communications device that unifies and leverages mobile technology in a desktop video phone. Winners were honored during the 6th annual Golden Bridge awards dinner on September 8 in San Francisco.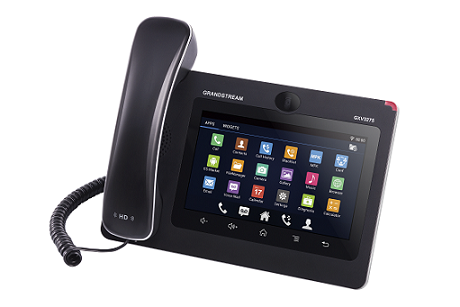 The 7" touchscreen GXV3275 is a revolutionary 3-in-1 desktop communication hub combining the features of a 6-line HD IP Phone, power of multi-party/multi-platform HD video conferencing and Android tablet functionality with full access to the hundreds of thousands of Android apps in the Google Play Store – including popular business and productivity apps such as Microsoft Lync® and Skype GoToMeeting™ and Salesforce1™. The phone includes built-in Bluetooth to support Bluetooth headsets, syncing with mobile phones and for voice call transferring from mobile phones to the GXV3275 and back. With attractive affordability, the GXV3275 desktop video conferencing solution also helps to erase the telepresence adoption barriers many businesses have encountered, and hesitate to invest in, with more expensive video conferencing solutions.
"User familiarity of mobile smartphone ease and functionality prompted Grandstream to evolve the desktop phone into a similarly smart device," said David Li, CEO of Grandstream Networks. "We appreciate the validation by the Golden Bridge Awards and the recognition that the GXV3275 is the first 7" touchscreen, 6-line desktop IP video phone to leverage Android with full access to the Google Play Store of hundreds of thousands of apps and platforms – a true multiplatform device."
About the Golden Bridge Awards: Golden Bridge Awards are an annual industry and peers recognition program honoring best companies in every major industry from large to small and new start-ups in North America, Europe, Middle-East, Africa, Asia-Pacific, and Latin-America, Best New Products and Services, Best Innovations, Management and Teams, Women in Business and the Professions, Case Studies, Customer Satisfaction, and PR and Marketing Campaigns from all over the world. Learn more about The Golden Bridge Awards at www.goldenbridgeawards.com
About Grandstream Networks: Founded in 2002, Grandstream Networks is the leading manufacturer of IP voice/video telephony and video surveillance solutions. Grandstream serves the small-to-medium business and consumer markets with innovative products that lower communication costs, increase security protection, and enhance productivity. Visit www.grandstream.com for more information or connect with us on Facebook, Linkedin and Twitter. HavenZone is an authorized Grandstream Reseller. Contact the HavenZone Sales Team for more information.